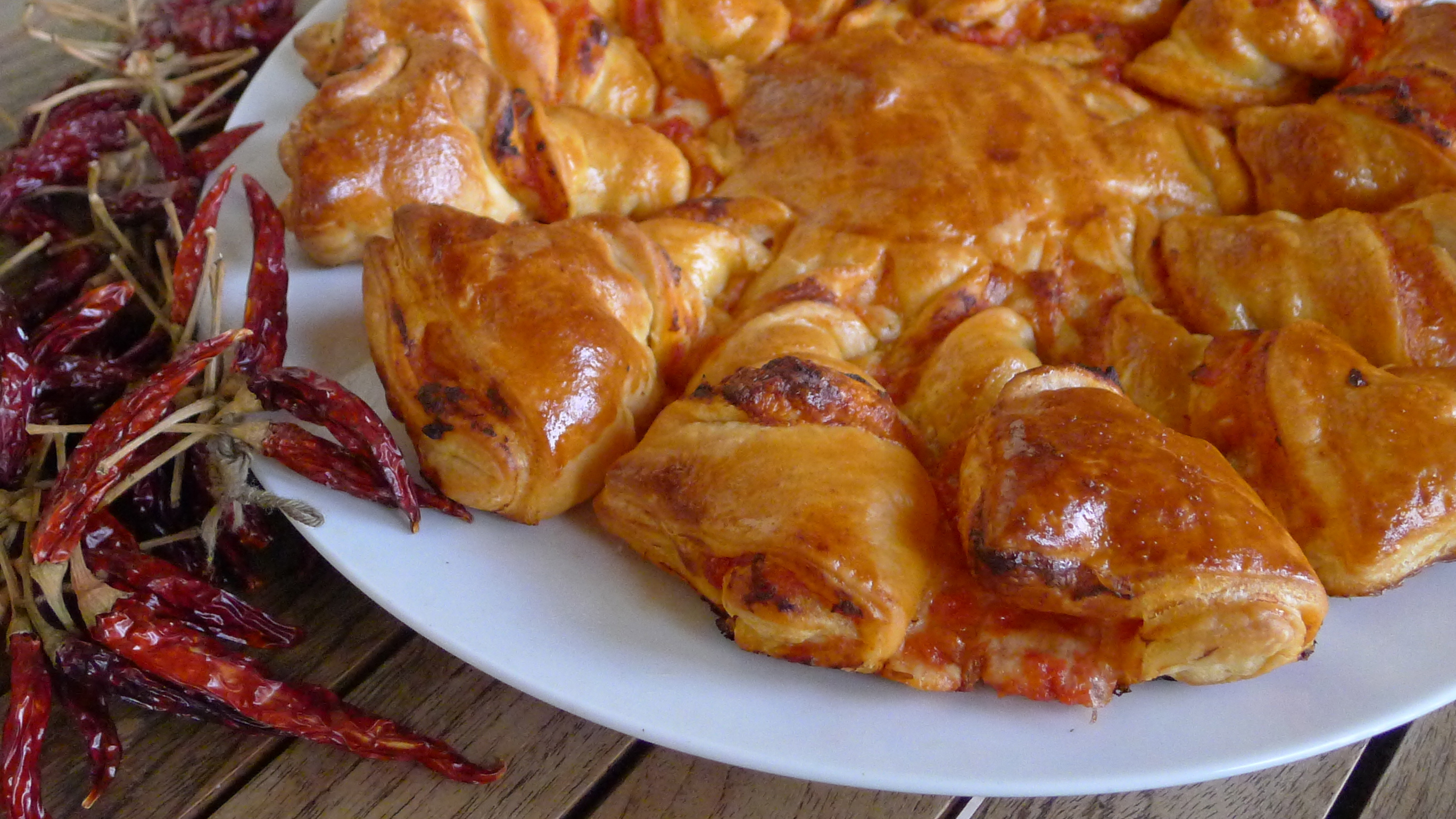 INGREDIENTS (serves 6 as starter – serves 2 as main):
– 2 rolls of puff pastry or pizza dough in circular shape
– 9 oz (250 g) tomato sauce
– 2 oz (50 g) grated or shaved Gran Moravia hard cheese
– 11 oz (300 g) mozzarella (Brazzale range: Dolce Formaggio cheese)
– salt
– olive oil
– 1 yolk
Are you a real pizza lover?? Then you have definitely to try this delish version….
Super easy and super yummy!
PREPARATION:
Preheat the oven to 200°C (392°F). Unroll the circular puff pastry and spread the tomato sauce all over its surface, sprinkle  the mozzarella (e.g. Dolce Formaggio cheese) previously cut into little stripes, some Gran Moravia grated hard cheese and a pinch of salt.
Pour a drizzle of olive oil and cover with the second disk of puff pastry.
Place a glass at the center and cut the circle in equidistant sections.
Now twist each "ray" on itself until you complete the circle pinching the ends, and then brush the top with the yolk for browning. Sprinkle some more Gran Moravia hard cheese on the surface for extra-taste.
Bake the pizza twist in the oven for 20-25 minutes at 200°C (392°F).
Let it cool down a bit and eat it using your hands!